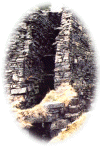 Prehistoric
Roman
Mediaeval
Regional/Local
Subjects
Resources
Journals
Prehistoric
Boxgrove Archaeological Excavations Page A classic site.
Southampton University: Stonehenge virtual field trip
Barrow placement in the Stonehenge area
Stanton Drew Stone Circle: New Geophysical Survey Evidence
Research at the Knowlton henge complex: interim notes
Belle Tout Neolithic and Beaker Enclosures
Wolstonbury Neolithic Enclosures index page
Megalithic Mysteries: Prehistoric Web Index
Megalithic Mysteries
Megalithic Sites: Images
Bromfield: a prehistoric barrow cemetery
Visit Kilmartin. A superb site. Tour one of Britain's most exciting prehistoric landscapes.
Southampton Archaeology - Research - Picts Knowe 1995 Interim Report
Dartmoor National Park
Geniet: Newgrange
Geniet: Knowth
Danebury Environs Programme 1989-95 A hillfort and its surroundings.
Essex cropmark enclosures project
Later Prehistoric/Romano-British Field Systems
Irby, Wirral, Merseyside A late prehistoric and Romano-British site.
Southampton Archaeology - Later Prehistoric Pottery Gazetteer
Barbarians on the Periphery? Origins of Celtic Art
Coriosolite Expert System - 1. Long before the Euro ...
Roman
Britannia: Military History Bibliographical Database
Bibliography of Roman Military History in Britain
Hadrian's Wall World Heritage Site
Armamentarium. A well-designed insight into the Roman soldier's equipment.
Roman Military Sites in Britain. I love this site. So much work must have gone into it.
The Hunterian Museum: Romans in Scotland
The Roman Gask Project
Roman Forts along the line of the Wall
Arbeia Roman Fort
Corbridge, Northumberland Evaluation of a Roman bridge and Saxon watermill.
Birdoswald, Cumbria A Wall fort and what followed.
The Newstead Project. A famous Roman fort in the Borders.
Binchester Roman Fort, County Durham A Roman hinterland fort.
Roman Catterick, Yorkshire Began as a fort and a town followed.
The Museum of Antiquities, Newcastle University
The Roman town of Caistor St. Edmund, Norfolk
Ancient land management and Roman cadastration. Fascinating. You mean you don't know what cadastration is?
Southwark Roman waterfront buildings and industry.
London EC4, excavation at Number 1 Poultry
Birmingham Roman Roads Project
The Roman Town at Shepton Mallet, Somerset
The Cotswold HyperGuide - Roman Sites
Conservation Science - Dorchester Roman Aqueduct
The Wroxeter Hinterland Project
South Cadbury Environs Project
Mediaeval
Cottam Project. Anglo-Saxon settlement in East Yorkshire.
West Heslerton, North Yorkshire More Anglo-Saxon settlement with Roman beginnings.
Whitby Abbey, North Yorkshire, field evaluation of Whitby Headland An Anglo-Saxon abbey.
Wharram Percy. And now medieval settlement in East Yorkshire.
Anglo-Saxon Derbyshire
Eriswell Cemetery Excavation - Suffolk County Council
West Stow Country Park and Anglo-Saxon Village
Angelcynn - New Anglo-Saxon Helmet Discovered
The World of the Vikings; the definitive guide to viking resources on the internet
The Castles of Wales
Dolforwyn Castle
A Tour of Durham Cathedral and Castle A good virtual tour.

Southampton Archaeology Home Page
Archaeology in Lincolnshire
Heritage Trust of Lincolnshire
Archaeology in Hampshire - Annual Report 1995
Hereford: The County Archaeological Service
Archaeology in York
Discover Hampshire - Archaeology Trail
BUFAU Project index (Archaeology). Birmingham University: includes South Cadbury, Wroxeter GIS project and more.
Sheffield Archaeology - prehistoric, viking, medieval on South Uist
Winterstoke Project. Notes on the development of a small part of south-west England.
Southampton Archaeology - Research - Anglesey Archaeological Landscape Project
Archaeological Reports from Durham and Newcastle: Coupland Enclosure
Manx Archaeology
Irish Archaeology Home Page
The Discovery Programme: Irish archaeology
Subjects
Environmental Archaeology Unit - Technical, Evaluation and Assessment Reports
Environmental Archaeology Unit - EAU Report Series
Southampton Archaeology - Research - Wheatley, Cumulative Viewshed Analysis
Timber-Framed Houses Excellent informal review of medieval construction techniques.
Medieval Carpentry
Northamptonshire Heritage: Ridge and Furrow
History and Archaeology of the Ship
Air photographs: archaeology
Global land environments during the last 130,000 years
Wetland Archaeology at the University of Hull
Mining History Network .. Homepage
Introduction to Peter Claughton's Mining History Pages
Database of radiocarbon dates for British & Irish archaeology
Resources
Archaeology Internet Resources
UK Archaeology on the Internet
Archaeological Resource Guide for Europe - United Kingdom
The Archaeology Data Service
ARCHSITE - Websites for members of Britarch and Arch-theory
Southampton Archaeology Home Page
Archaeology in Lincolnshire
Archaeology in Hampshire - Annual Report 1995
Hereford: The County Archaeological Service
English Heritage Archaeology Division home page
English Heritage Archaeology Review 1995/6
RCAHM Scotland: 'Canmore' National Monument Record
Welcome to the RCHME
Council for British Archaeology WWW homepage
CBA Research Reports online Eventually.
britarch Message Archive. A topical discussion forum for archaeology.
The Current Archaeology Listings Page
Journals
Antiquity
Internet Achaeology
'British Archaeology' home page
The Current Archaeology Home Page
Athena Review: archaeology main index. British and world archaeology.
The Assemblage home page . Sheffield University archaeology journal.
Irish Archaeology Home Page
Archaeology Ireland
Society for the Promotion of Roman Studies
The Journal of Roman Archaeology